Amish Womans outfit – You recieve a authentic Amish Pre-owned dress in your size and choice of color. You also get a matching white apron. You get a brand new, handmade, white head covering with strings (kapp) and pins and things to get your hair up and instructions on how to dress Amish. You get a pair of Black Knee Hi' stockings $49 plus $9 shipping
The Basic Amish Man's Costume . . .
Barndoor pants,  Brand new straw hat and a pair of suspenders and vest. All you need to go dutch!   $40 Shipping $8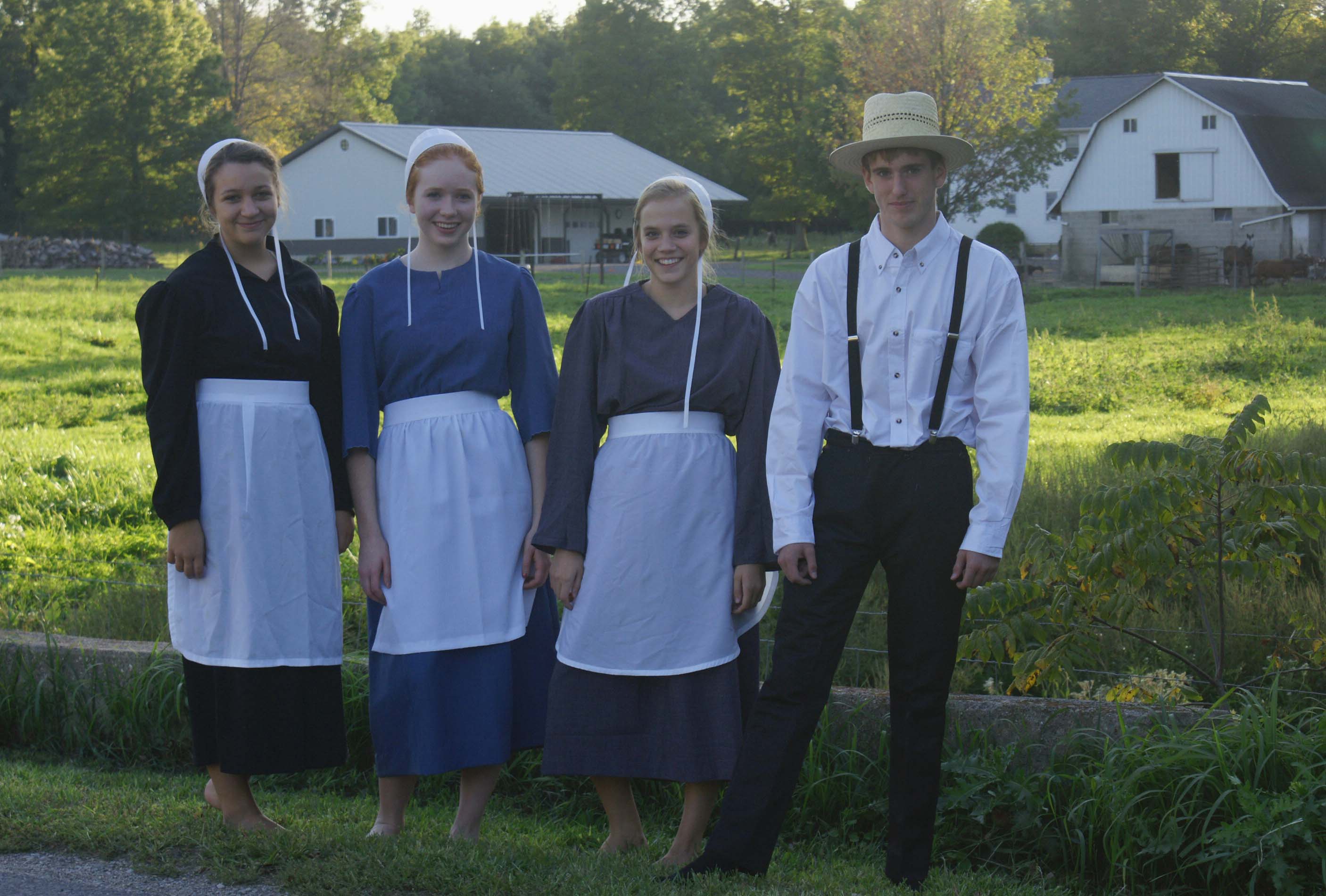 Deluxe Amish Man's Outfit . . .
All the above but with the addition of a coat instead of a vest. Absolutley stunning! $55 Shipping $10
I carry a full line of head coverings and veilings