Store is open!
Thanks! Mrs Miller
Ladies . . . Are you looking to dress more modestly? Need some dresses or a whole new wardrobe? I am having a Dress sale!!!!!!!!!! Summer and fall dresses, lots of colors
davnbrenda@gmail.com
E-mailing is the best way to reach me!
Women's, Men's,  Teens and Kids
e-mail me now to get your whole family an outfit!
Family fun
you can order first, then we send you an e-mail to ask your measurments. YOU MUST ORDER FIRST, there is no room for that when ordering. We will contact you or if you want you can e-mail me the info to davnbrenda@gmail.com
    E-mailing me is the best way to reach me!
WE HAVE TRAVEL BONNETS AGAIN . . . write me
I am now carrying White Prayer coverings that fit the American girl doll!
Welcome to the Amish Clothesline . . . Please feel free to write with any questions
 Blessings,
Mrs. Miller
All items are pre owned except the women's white covering and the men's and boys straw hats.I am open for orders, right now orders ship next day, I ship priority,  .
If you dress plain or are looking to start dressing plain I have cheaper options for you to supply a total wardrobe for you. Very economical, just e-mail me.
If ordering, please send me this information right away.
I need measurments
from her . . . bust and waist in inches, what color do you want? How tall are you?
For him . . . His waist and inseam and head  and chest in inches. PLEASE measure, Amish clothes have no tags, we go by inches :}
Just let me know and I will start working on your order.
If your name is different the your Paypal name let me know!
Mrs.  Miller
If you are serious about dressing plainer, or returning to more simple modest dress, I can outfit you! The clothes are practical and very modest. They are completly handmade. I can outfit you in an intire new wardrobe using your measurments.  If this is YOU I can do a huge discount on multiple items, you still get to pick your colors. I have prayer coverings and veilings in all sizes. Just ask! Thanks,
574-538-7480 call or text me with questions              Having trouble ordering? Just e-mail me! Thanks, Brenda
From Mutza Suits to Veilings, I have it all. For Costumes, School plays, Period ware, or for those who enjoy "the Art" of Plain Dressing. From barn door pants to bonnets and coverings  to suspenders, we have it all! Plain and simple, all handmade, unique and  custom selected just for you.
More details . . .
This is our version of a Northern Indiana Amish Stimulas plan. These handmade, preowned clothing come directly from Amish families. They are custom selected just for you in your size and color. We are located in Northern Indiana's Amish country.  Most of our family and all of our neighbors are Amish. Orders usually mail out in one day after payment! This is the real deal, you won't find more authentic on the internet. We have helped dress many people plainly, including an entire bowling team and two movie productions! (including Disney!) We can provide you with anything you would need to  . . . "go Amish"!
Men's outfits do not include shirts. Most Amish buy their button down shirts at the store, since everyone has a button down you know yours will fit. Thanks
Once you have ordered your outfit you will need to take a few measurments so that we find you the perfect fit.
You will need to measure!    Our clothing are hand made and do not have tags. After payment I will ask you for those sizes and your choice of color. I take PayPal but I also take a personal check. My email address is davnbrenda@gmail.com or text me at 574-538-7480
I have all sizes . . .x-small, Small, medium, large and XL and some 1X and 2X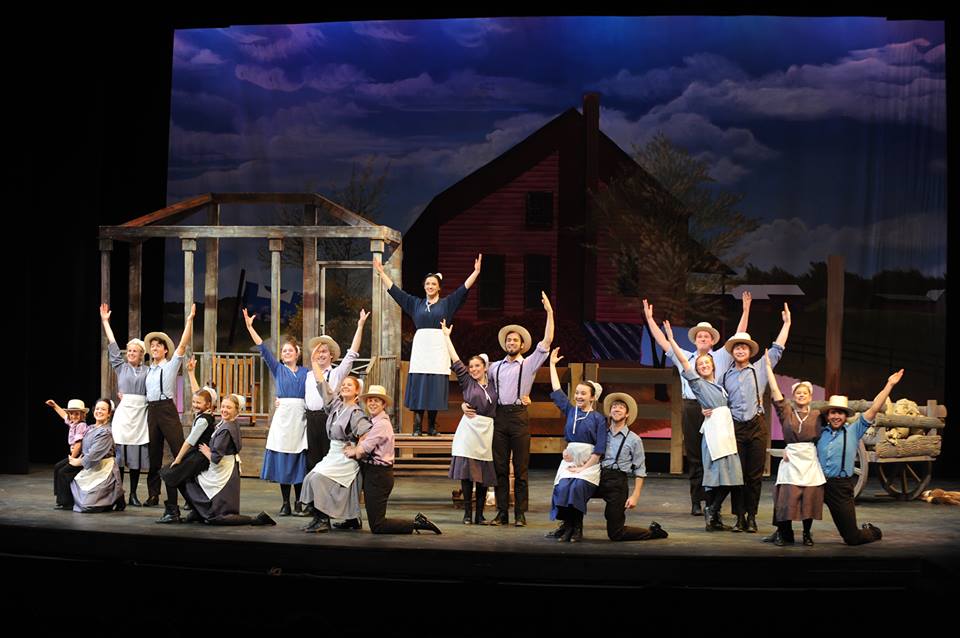 Production companies welcome!